About Us
We are an all volunteer nonprofit organization in support of the the youth of Lago Vista, Jonestown, and surrounding communities.
Established 2021. Lago Vista, Texas.
VISION
To see every youth experience soccer at least one season.
To build into the youth of Lago Vista and support future LVHS Soccer Players.
CORE VALUES
SPORTSMANSHIP – being fair and respectful to others in a sporting contest
INTEGRITY – being honest and doing the right thing even when it's hard or when no one is looking
RESPECT – acting in a way that shows you care about others and their feelings and well-being
DISCIPLINE – the practice of obeying rules and demonstrating good behavior
EXCELLENCE – striving to be and do your best
FUN – enjoying or having pleasure in life
MISSION
The mission of the Lago Vista Soccer Club is to provide the opportunity for all interested in participating in youth soccer and to develop soccer skills to each player's potential, while building high self-esteem, good character, and physical abilities, and maintaining a fun environment.
"I am glad to have an opportunity to be a part of a Lago Vista team, so that my child can participate amongst peers."
– Spring '22 Parent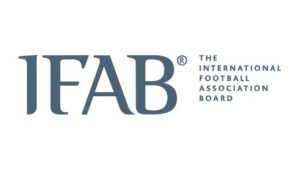 International Football Association Board
We play according to the rules and guidelines of IFBA
Lisa Wharton
Vice President,
Coach Commissioner
Patrice Surley
Treasurer,
Field Commissioner